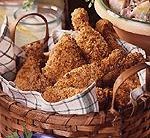 Caution: Finger-lickin' GOOD!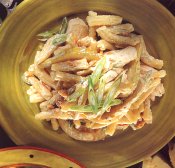 Pears are a very versatile fruit. Used in this salad it makes a savoury dish.

Basic recipe can be used in cooking rice or vegetables or making gravy.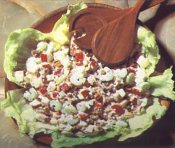 This recipe may be prepared with "light" mayonnaise, if preferred.

Quick and easy recipe that will make everyone smile.

This is sinfully rich and devilishly indulgent. You'll love the contrasting textures of fruity crunch-and-cream.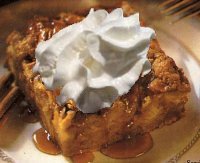 DJ Chef Marc Weiss, food editor of The Best of Long Island Restaurants magazine puts his unique flava into this traditional southern favorite.

Combines two favorites, Thin Mint Girl Scout Cookies and Pizza!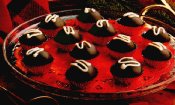 These bittersweet confections are easy to make. For extra flavor, you can add 2 tablespoons of your favorite liqueur, such as Amaretto, to the melted chocolate mixture.