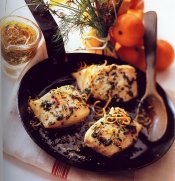 Enjoy these steaks on the grill or from the oven.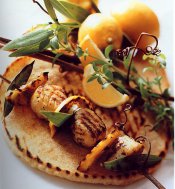 This dish not only tastes great, it also makes a lovely presentation.
A microwave, the ultimate kitchen convenience tool, cooks fish in mere minutes.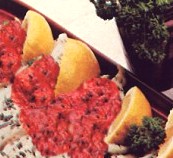 Fabulous served with red potatoes and steamed green beans.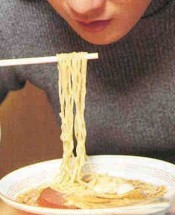 May be prepared ahead of time and then re-heated.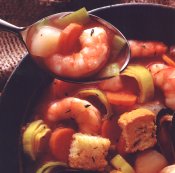 Shrimp, mussels, and cod are quickly cooked in chunky tomatoes. Bread and salad will round out the menu.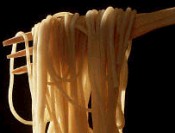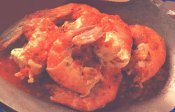 Serve these delicious Shrimp with Yellow Confetti Rice or Sesame Brown Rice or over Cabbage Salad.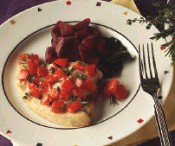 This swordfish recipe will make them come back for second helpings.