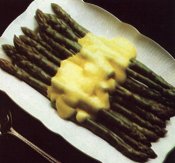 Easy way to dress up asparagus -- for an everyday meal or a gala occasion.

The cranberry vinaigrette turns an otherwise simple salad into a masterpiece.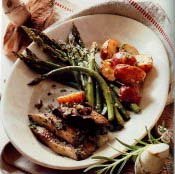 WOW! Your guests will line up to get this recipe from you.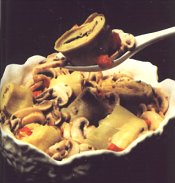 Baby artichokes are not a special variety. They grow on the same plant as regular artichokes, but lower on the stalk, shielded from the sun's growth producing rays. Try them ...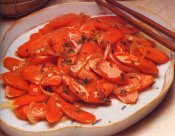 A simple, yet popular favorite with all carrot- lovers.

Portobellos may be substituted with large cremini or white mushrooms. Steaming them first speeds up the grill time and requires less olive oil. Serve straight from the coals.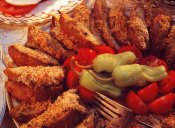 This one is considered a "slim-down" recipe.

Serve this fresh- tasting dish on a hot day.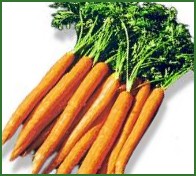 DJ Chef Marc Weiss, food editor for The Best of Long Island Restaurants magazine recommends candied carrots as colorful side dish for turkey dinner.