Delicious with peas or green beans and shoestring potatoes for luncheon or dinner.

Fast and easy recipe that'll knock 'em out.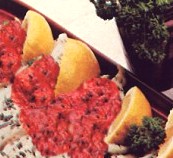 Fabulous served with red potatoes and steamed green beans.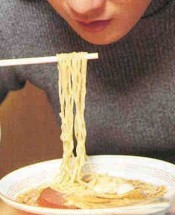 May be prepared ahead of time and then re-heated.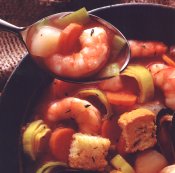 Shrimp, mussels, and cod are quickly cooked in chunky tomatoes. Bread and salad will round out the menu.

This salad of rice and peanuts is great as a main dish with leftover roasted chicken pulled into thin shreds or with the recipe for "Spicy Marinated Shrimp" in the ...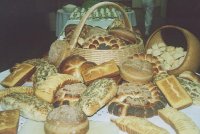 These delicious rolls may be made earlier and reheated.
Serve as appetizer or cut into slices to serve as a first course.
A gentle blend of tomato and olives make this dish a favorite.