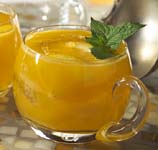 Here is a wonderful naturally fat free punch that provides vitamin A and vitamin C. It's low in sodium too!

Not just for brunch... great ANYtime.

Get the straws out, it's party time.

A blend of cranberry juice, red wine and seltzer, with a splash of lime juice.

Rich, creamy — and safe, because it starts with cooked eggs.

It's tastiest served from the freezer, very cold and syrupy.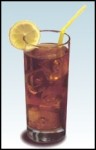 This is a refreshing summer favorite on Long Island and not to be confused with a traditional iced tea - this one packs a punch!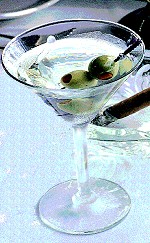 If you love olives - this is the drink for you!

This hot cider base can be prepared and refrigerated up to 2 days ahead — when ready to heat, add the rum.

This refreshing drink can also be spiked. Simply add a chilled bottle of sparkling wine in place of seltzer.