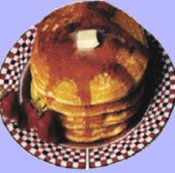 Everyone's talking "back to basics." What could be more down-home than fluffy hot pancakes with warm maple syrup?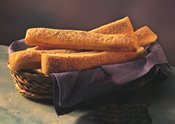 Like something sweet to accompany your breakfast?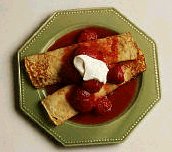 Try our classic recipe for the crepes or look for ready-to-use ones in the produce section of your supermarket.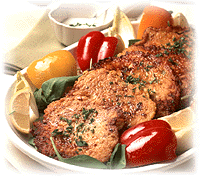 These pancakes, complete with applesauce and sour cream, are ideal for holiday buffets.

To really deck out these pancakes, top them with banana slices, blueberries, and raspberries before drizzling with the sauce.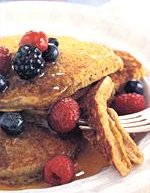 The simplest tip for healthy cooking is to add fruit and vegetables wherever possible, and these pancakes are a perfect example.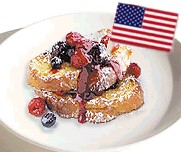 This recipe, with some liberties taken as a variation on French toast, was submitted by our member: Joanne Campos.
The names says it all...straight from Grandma's Kitchen. This recipe submitted by member: Joanne Campos.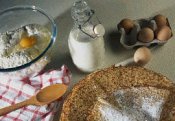 Make 'em for guests, make 'em for family, make 'em for yourself.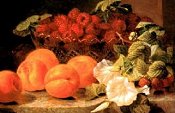 This tangy raspberry-peach sauce calls for no added sugar and has very little fat. Spoon it on pancakes, waffles or French toast.