Tired of the same old salad? Try this for a fresh taste!

Do you like Guacamole? Well than you'll love this Heart Smart Recipe! Great for a dip or spread.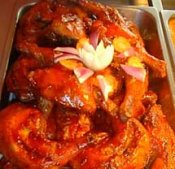 Pecans are a rich source of oleic Fatty acids, which help lower cholestorol levels and therefore reduce the risk of coronary artery disease.

Aside from being delicious, recent studies have found that the active ingredient in thyme, the volatile oil thymol, prevents blood clots, a leading cause of strokes.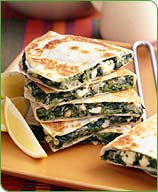 Quesadillas, skillet-toasted sandwiches, are so versatile you'll find no end to the combinations you'll want to try. Start with fat-free tortillas and make sure your filling has a creamy — ...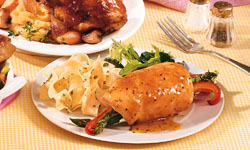 This mouthwatering recipe is quick to make and tastes great. Your family will think you worked on it for hours!