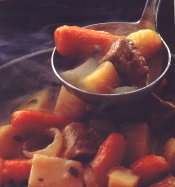 Serve with hot Italian bread, a large salad, fine wine, and good friends.

You'll really "WOW" them with this one.

A sweetly spiced marinade adds flavor and tenderness to classic grilled flank steak.

Guests love this recipe when served along with sticky buns. It makes a breakfast that will stay with them throughout their busy day of antiquing, hiking or the lake.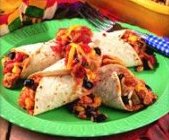 Be sure to bake this until mixture is hot and bubbly and cheese melts.

Serve this meal immediately for best overall taste.

Jumbo Shells with a greek twist.

A quick and easy recipe submitted by member: Susan McCusker.

Delicious with peas or green beans and shoestring potatoes for luncheon or dinner.

Fast and easy recipe that'll knock 'em out.